The Zipper, built 1934, consider a fast hydroplane of category 225 drawn by John Hacker. He design this wonderful boat for the 125 racing class with a 47-horse motor and overall weight of 750 pounds. Zipper illustrates the sobriety & the elegance of the runabouts of competition of the 20s & 30s. Its planning hull with step with angular sides is made to increase its speed & to improve its stability in tight turn. You can notice that the 2 small cockpits out of tandem of this racer out of the common run. The payment of the races having opened the competition with category 225 with only one person on board, the architect placed the cockpits one behind the other & the second can be easily closed again for the competitions.
Our model is hand-crafted from hard wood with planks on frame construction. This model is not a kit and ready for display. All the metal fittings are brass and chromed. The hatches are able to open. How's amazing!
Item Code

Specifications

Packing Volume

SB0018P

95L x 26W x 22H (cm)

37.40L x 10.23W x 8.66H (inch)

0.123 m³ = 4.34 ft³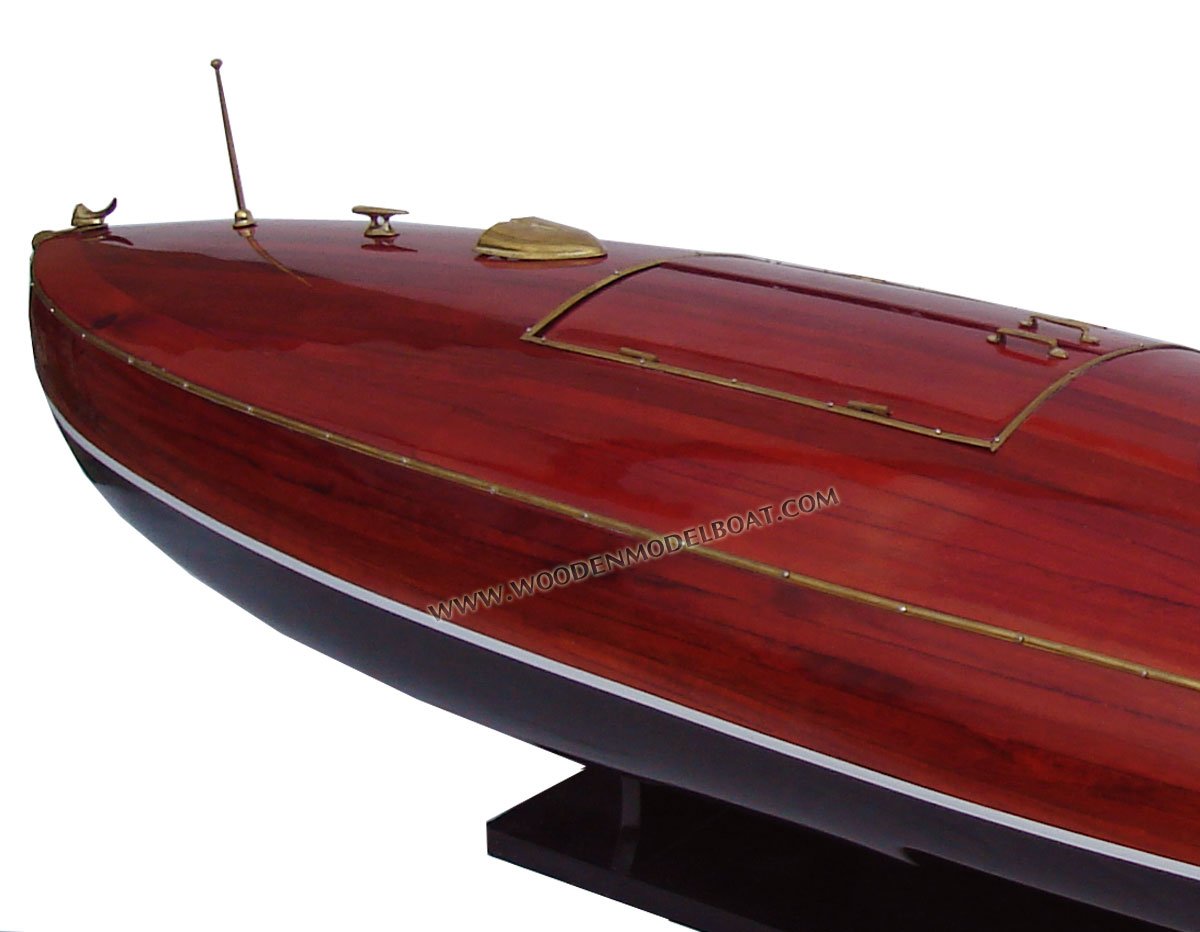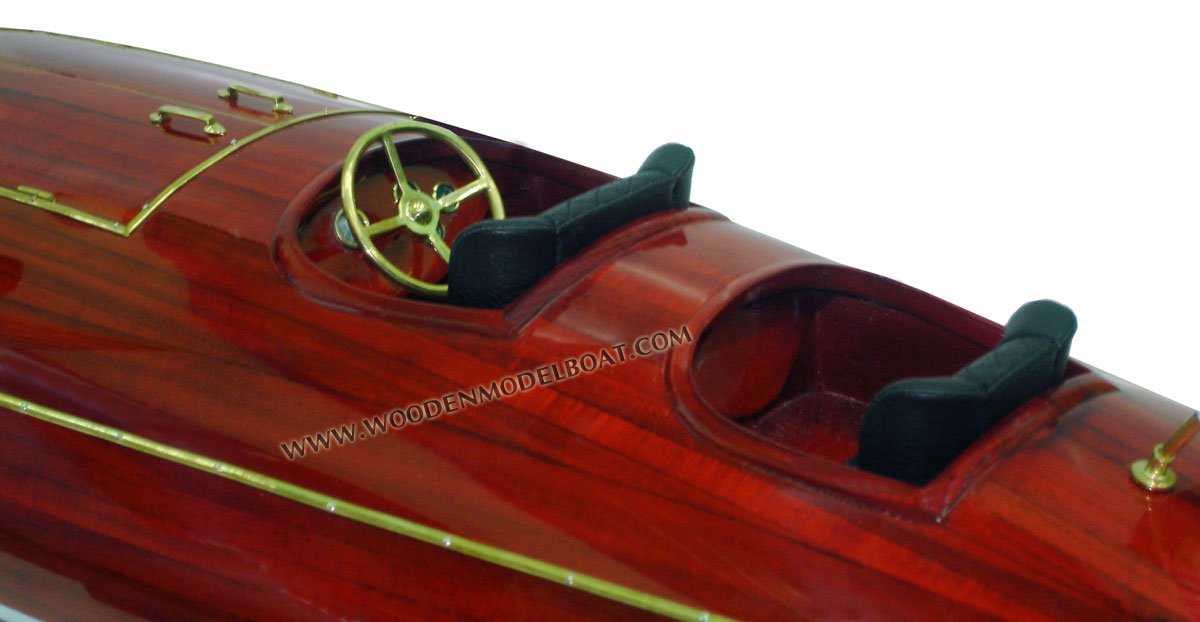 Suggest: Display case to preserve the model from dust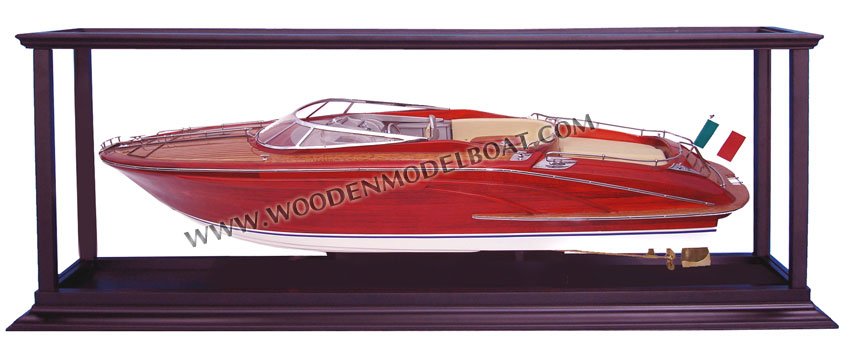 This assembly display case comes with plexiglass.
Picture of the ship in the display case is just for illustration purpose.