|

Coming Events

|

HMS VICTORY WITH 16 WINECELLS HOLDER

NF0027W

HMS VICTORY CROSS SECTION

Display Table Model

NF0015W

USS CONSTITUTION CROSS SECTION

Display Table Model

NF0016W
HMS ESSEX CROSS SECTION

Display Table Model

NF0017W
BOAT TABLE BLUE/ WHITE PAINTED
(with oars and glass on top )
NF0007WP
BOAT TABLE DARK BLUE PAINTED
(with oars and glass on top )
NF0007BP
BOAT TABLE NATURAL WOOD FINISHED
(with oars and glass on top )
NF0008W
SHIP WHEEL DINING TABLE
NF0018W
SHIP WHEEL TABLE

(with glass on top )

NF0019W
LIGHTHOUSE SHIP WHEEL TABLE WITH CABINET

(with glass on top )

NF0020W
LIGHTHOUSE SHIP WHEEL TABLE WITH CABINET

(with glass on top )

NF0021W
SHIP WHEEL TABLE WHITE PAINTED

(with glass on top )

NF0022P
DOUBLE SHIP WHEEL TABLE
NF0001W
SHIP WHEEL TABLE

(with glass on top )

NF0002W
SHIP WHEEL TABLE

(with glass on top )

NF0003W
SHIP WHEEL TABLE

(with glass on top )

NF0004W
LIGHTHOUSE WITH WINE BAR

(With Wine Cabinet & Glass Holder Cabinet)

NF0012W
WALL BOAT SHELF
NF0011W
FLOOR BOAT SHELF WITH CABINET
NF0010P
FLOOR BOAT SHELF WITH WINE CELLS
NF0009W
OIL PAINTING (BOAT SET OF 3)
NF0023P
OIL PAINTING (BOAT SET OF 3)
NF0024P
Ship wheel with clock

NF0005W

Anchor with chain

NF0006W

Anchor with clock

NF0575W

---
Model HMS Victory with 8 Wine Cells (use for any standard wine bottles)
NF0014W - 120L x 39W x 110H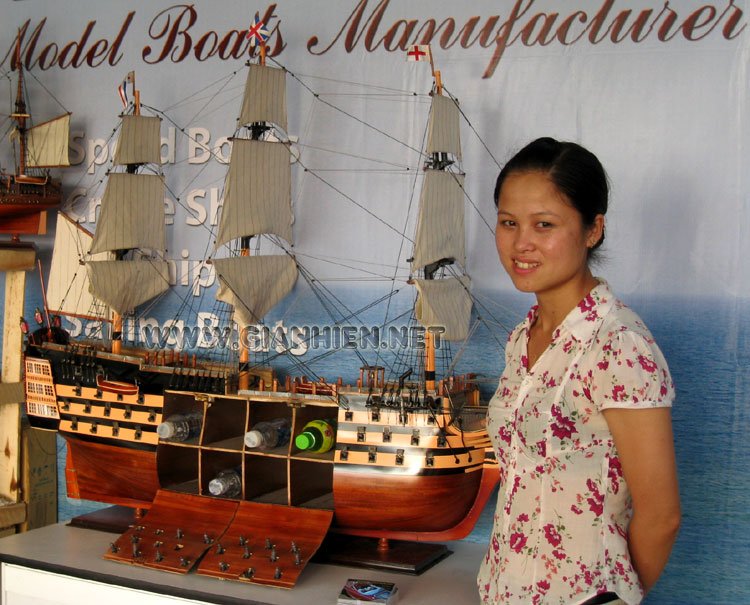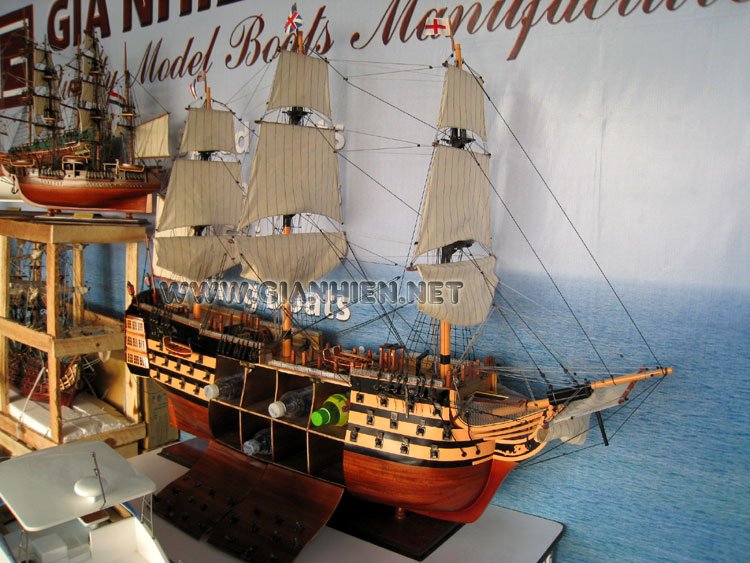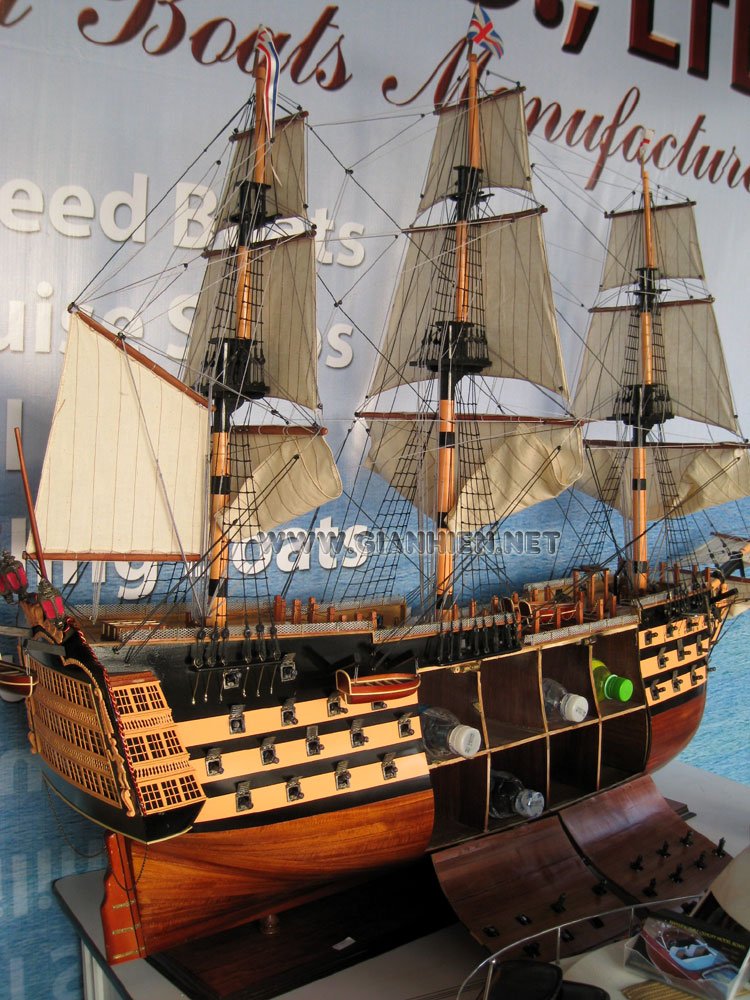 ---
These huge models Sovereign of the Seas and HMS Victory are great for displaying at the lobby of the hotel or for the restaurant, resort, etc.
These wonderful piece of furniture are hand-crafted from wood with planks on frame construction as the real ship and this ship is ready for display.
We do custom make at anytime that suitable for your own space.
Overal dimensions of this product is 2500L x 420W x 2060H (mm)