Model is hand-crafted from wood with planks on frame construction and then painted. Our model is built fully assembled and ready for display.
Item Code

Specifications

Packing Volume

CS1082P

102L x 14W x 32H (cm)

40.15L x 5.50W x 12.60H (inch)

0.12 m³ = 4.23 ft³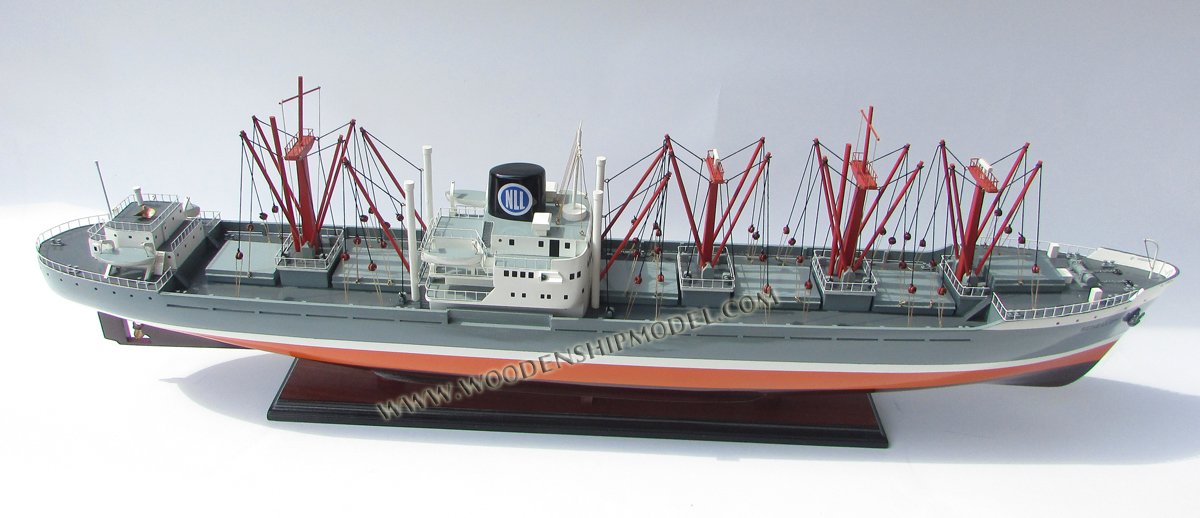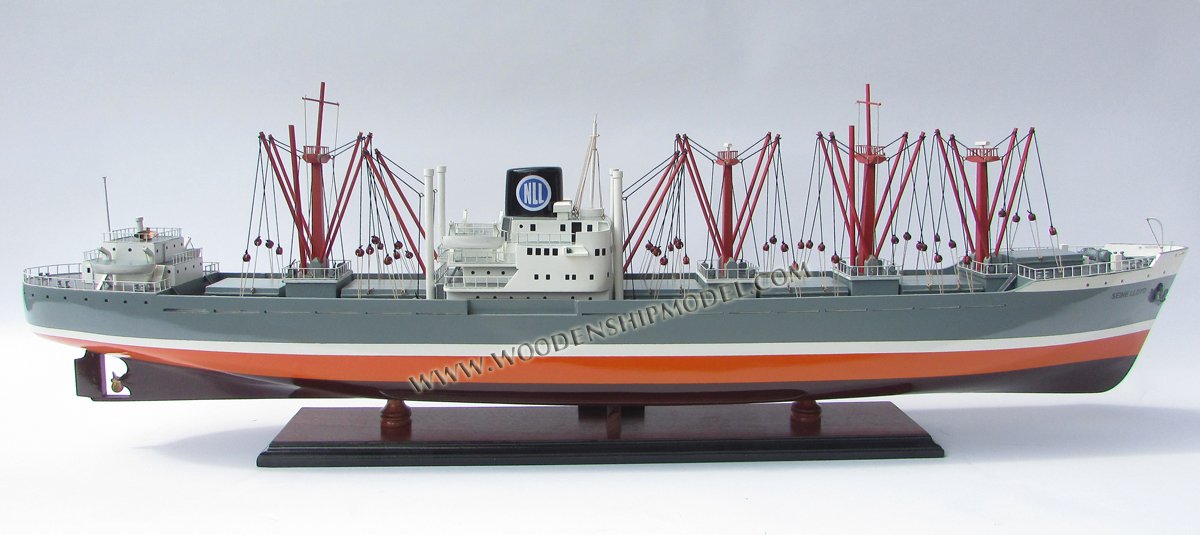 SHIP'S DATA
General cargo ships built 1960-1969 (Over 3000gt)

IMO: 5318359

Description:

Built 1961, C.van der Giessen & Zn.Scheepswerven N.V.Krimpen a/d IJssel Nederland; BRT: 8.244, LxBxH: 166,5 x 21,32 x13,15; engine; Sulzer: 2 tew, 6 cyl., 10.500 pk. Speed 18 m/h. 1961-1972 ms Seine Lloyd, Koninklijke Rotterdamse Lloyd (K.R.L.), 1971-1977 ms Seine Lloyd, Koninklijke Nedlloyd; from 1977-1980 Nedlloyd Lines ship renamed ms. Nedlloyd Seine. End 1980 damaged in crash and sold. Sisterships(with different engines): Schelde Lloyd (Nedlloyd Schelde), Schie Lloyd (Nedlloyd Schie).


Seine Lloyd General Cargo Model ship model, model container ship Seine Lloyd General Cargo Model, Seine Lloyd General Cargo Model model ship, ship model Seine Lloyd General Cargo Model, cma container model ship, ship model Seine Lloyd General Cargo Model, wooden ship model Seine Lloyd General Cargo Model, Seine Lloyd General Cargo Model ship model, hand-made Seine Lloyd General Cargo Model ship model, hand-crafted Seine Lloyd General Cargo Model ship, Hapag Lloyd Hamburg Express Container ship model, Seine Lloyd General Cargo Model TRIPLE E CLASS, CONTAINER SHIP, GENERAL heavy lift CONTAINER SHIP WITH CRANES