Our model is hand-crafted from hard wood with planks on frame construction and then painted. This model is not a kit and ready for display. All the metal fittings and strips are brass chromed as stainless steel. Model comes with a base.
Item Code

Specifications

Packing Volume

SB0083P
82L x 25W x 23H (cm)

32.28L x 9.84W x 9.05H (inch)

0.107 m³ = 3.77866 ft³
Suggest: Display case to preserve the model from dust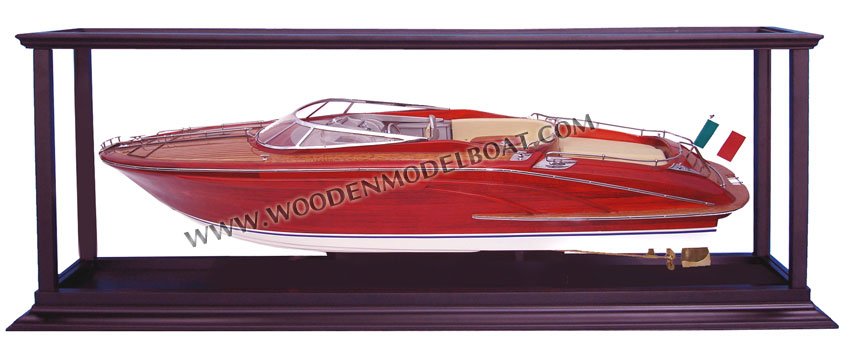 This assembly display case comes with plexiglass.
HISTORY
The Riva Iseo, a 27 foot runabout, is destined to become a must-have for those who love cruising on both lakes and the sea, and, most importantly, design enthusiasts. She is also perfect for anyone wishing to enhance their yacht with an exclusive tender that will never go unnoticed. The new Riva Iseo is an important innovation for the celebrated nautical brand due to its size and design elements.