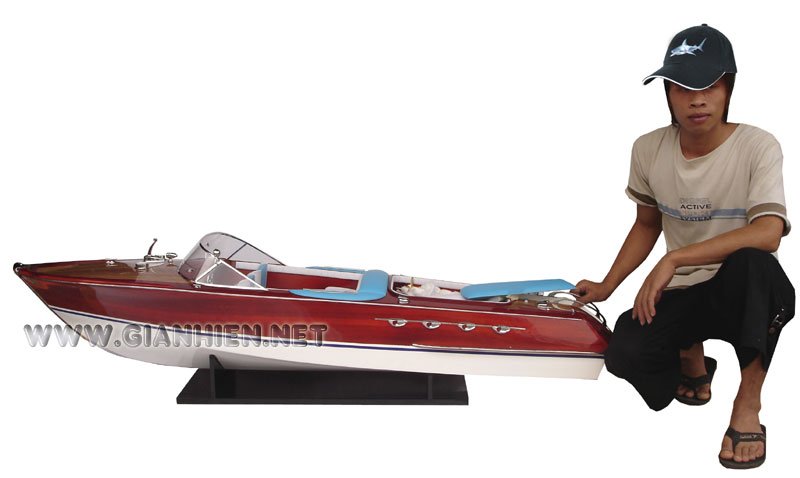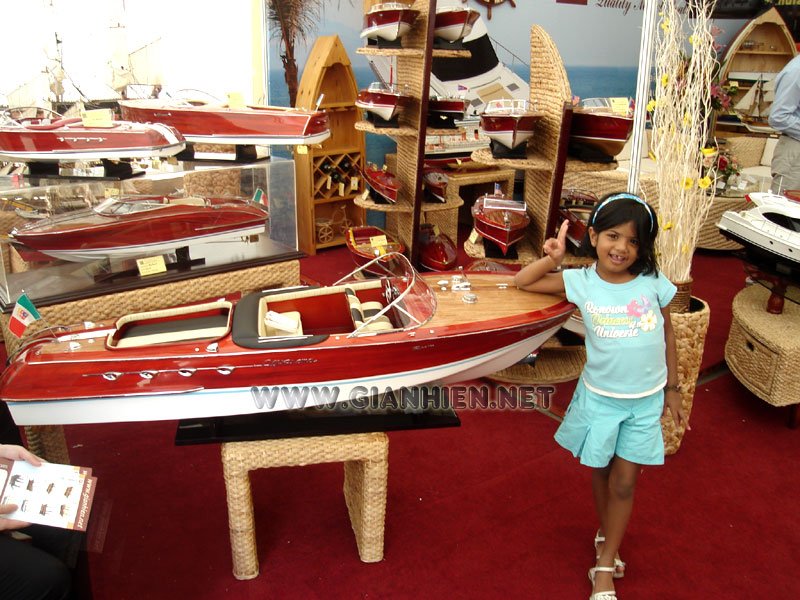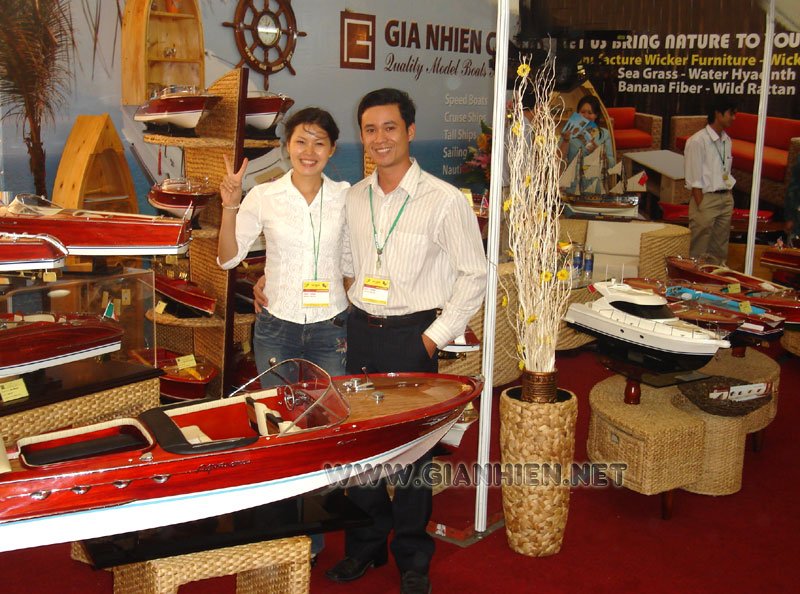 Below here you will find our model Riva Aquarama (67") 170cm long built with sundeck opened and waterproof hull ready for installing RC. You can notice that we put a bundle of solid wood inside the hull and put the boat on the water to test the floating status and the balance as well. This prove that you can put heavy batteries inside the hull for long period of time of playing on the water.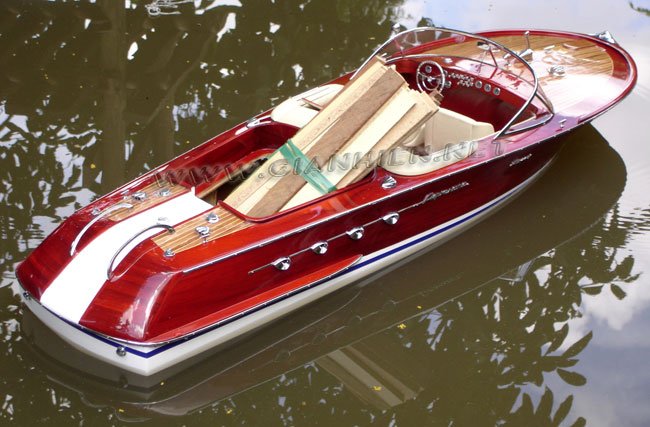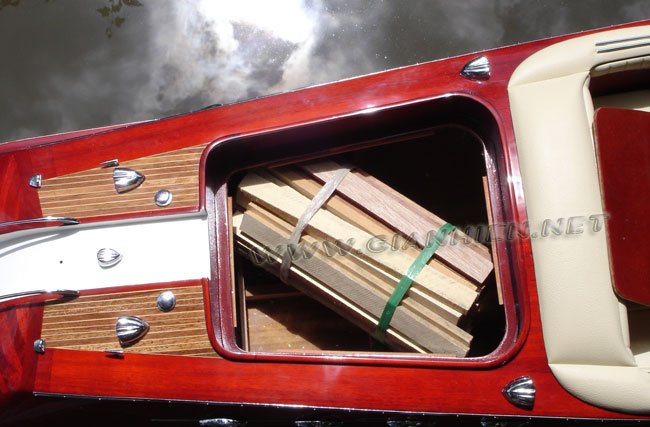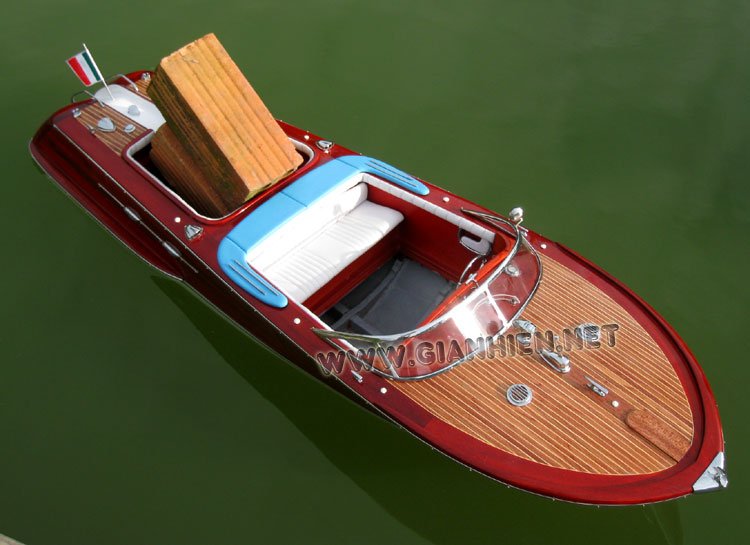 Below are some photos showing the boat has been installed RC by our customer and ready for sea trial. Really fantastic!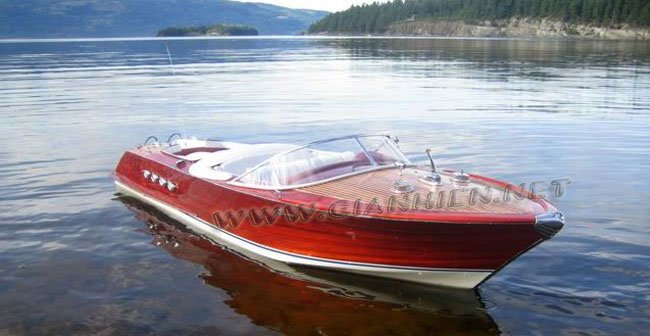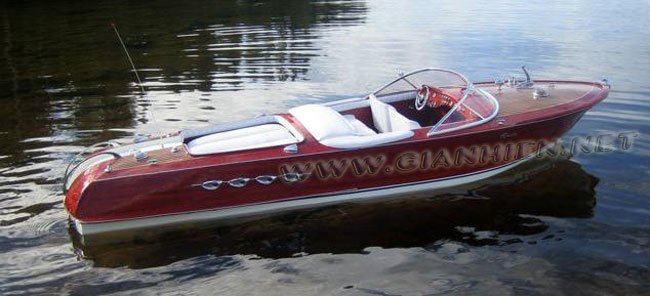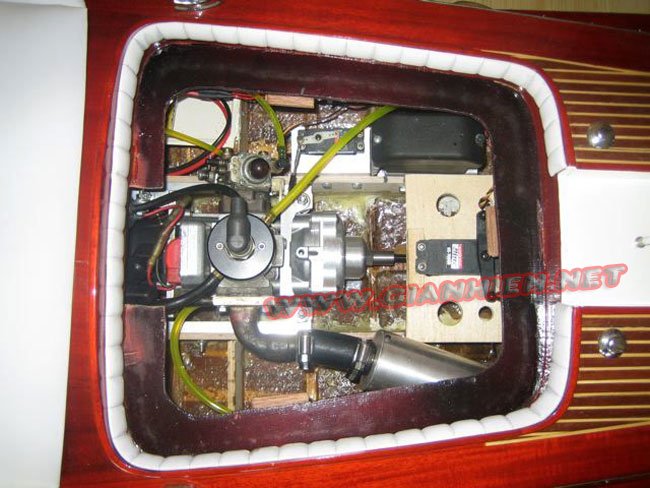 BRIEF HISTORY
"Rolls-Royce of the Sea', "Stradivarius of Boating" are just some of the phrases that have been used to describe the Riva Aquarama. The Riva Aquarama will forever be worshiped.

In 1962, Carlo Riva introduced the Aquarama series of new fast runabouts. This fast bi-motor has so much charm and elegance that she is compared with Rolls-Royce and Ferrari.

Riva redesigned his top-selling Tritone into the Lipicar, a boat perfectly adapted for family water sports. Riva's RR and export manager Gerard Kouwenhoven suggested the name Aquarama instead. The Jet-Set quickly made the boat Europe's status synmbol.

Power options were a pair of 185-hp Chris-Craft engines or 220-hp Riva V8s.

Later the boat size increased as 8.25 meters and was powered by 2 -220 horse power engines.The boat could sit eight persons at speed of 75km/h. In 1966, The firm presented the Super version that is 8.45 m long because of the bigger gas tanks necessary for the new 320 horse power engines. A total number of 288 boats were built in the world.
| | |
| --- | --- |
| Available with different colors for your choice | Suggest: Display case to preserve the model from dust |
This assembly display case comes with plexiglass.
>>> WE SELL METAL PARTS
>>Any other colors upon enquiry is possible
Professional packing with solid styrofoam to secure the model.
Riva Aquarama model, Riva Aquarama boat. Riva boot, Riva Aquarama handmade models boat, Riva Aquarama speed boat, Handcrafted Riva Boats, handmade wooden boat Riva Aquarama, Wooden model boat handicraft, quality model boat Riva Aquarama, Riva boats for radio control