Item Code

Specifications

Packing Volume

CS0026P
60L x 12W x 30H (cm)

23.62L x 4.72W x 11.81H (inch)

0.054 m³ = 1.90699 ft³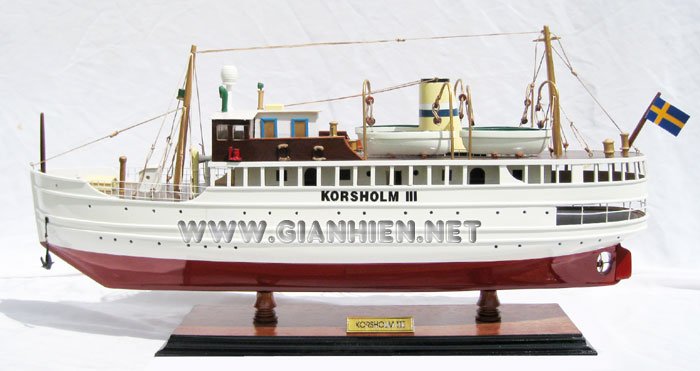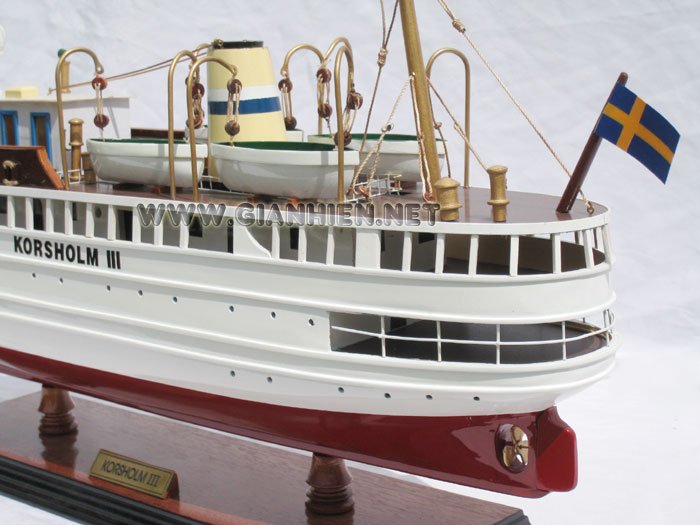 BRIEF HISTORY
SS Korsholm III was bought from Sweden in 1958 (ex-named SS Öland built in 1931 by Oskarshamns Shipyard Ltd, Oskarshamn). She was sold in 1967 to the Finnish Navy. Today she is still afloat in Sweden, under the name Stockholm.

Suggest: Display case to preserve the model from dust
Picture of the ship in the display case is just for illustration purpose.