Model is hand-crafted from hard wood with clinker hull construction. The outside of the hull is painted, the inner hull is lacquered so you still can see the natural wood grains. The mast is pre-assembled during the construction and then fold flat down to minimize the shipping cost. Model comes with a display base and a brass name plate.
Item Code

Specifications (Overall length/ Hull Length x Width x Height)

Packing Volume

FB3009P

70L x 20W x 61H (cm)

27.55L x 7.87W x 24H (inch)

0.14 m³ = 4.94 ft³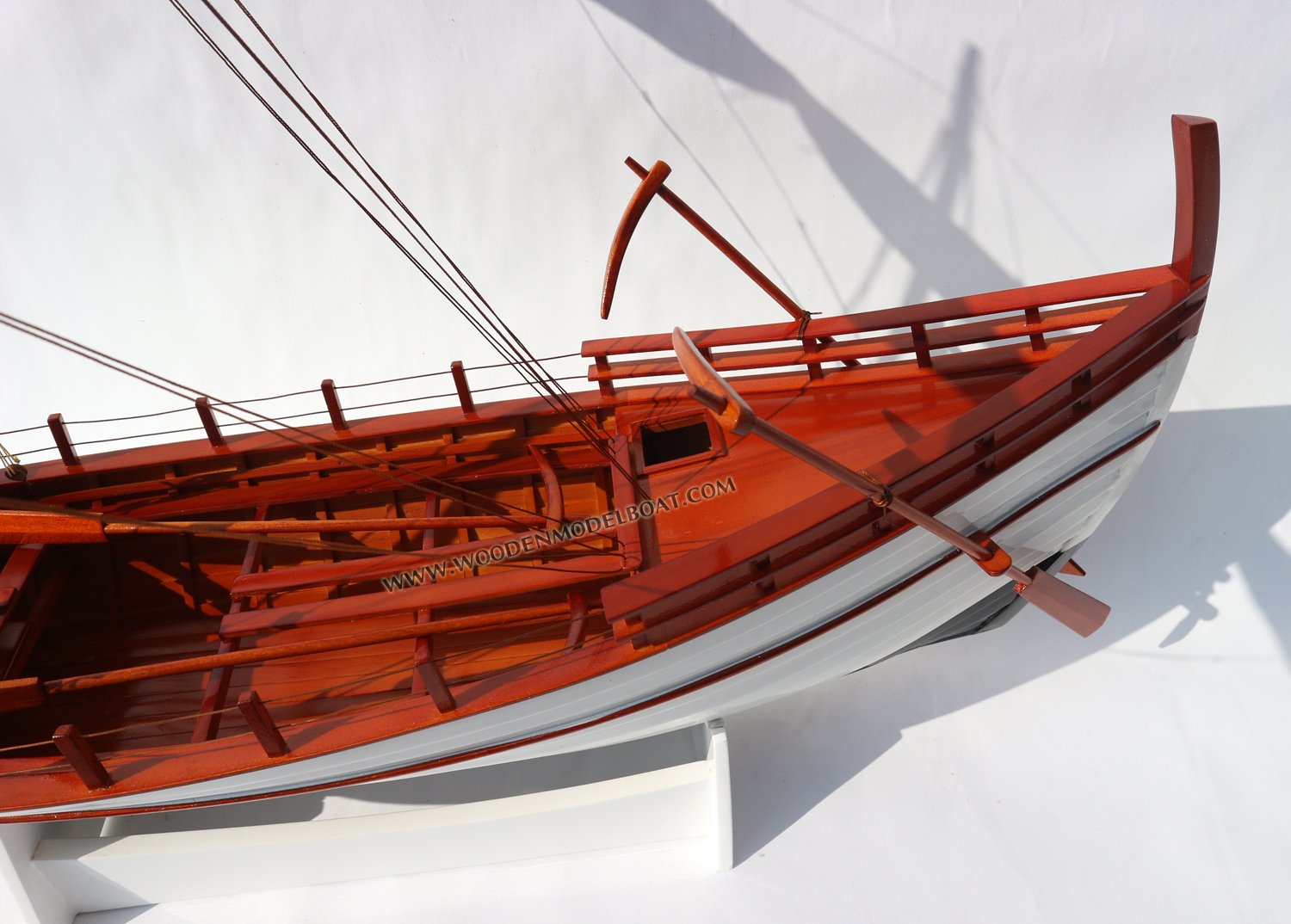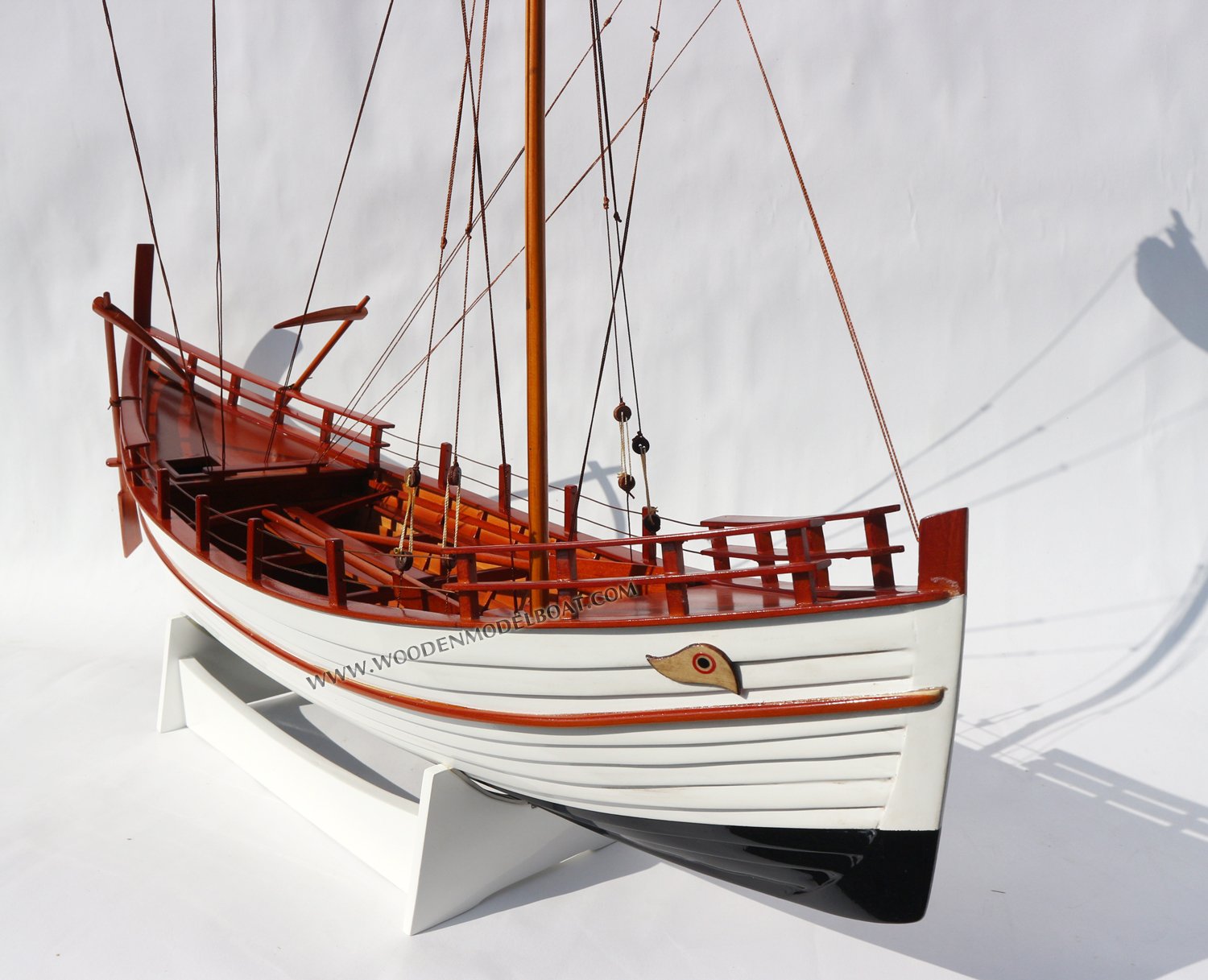 HISTORY
The Kyrenia ship is the wreck of a 4th-century BC Greek merchant ship. It was discovered by Greek-Cypriot diving instructor Andreas Cariolou in November 1965 during a storm. Having lost the exact position Cariolou carried out more than 200 dives until he re-discovered the wreck in 1967 with the help of James Husband close to Kyrenia in Cyprus. Michael Katzev, a graduate student at the University of Pennsylvania Museum of Archaeology and Anthropology, directed a salvage expedition from 1967-69. Preservation of the ship's timbers continued during the winter of 1970. Katzev later was a co-founder of the Institute of Nautical Archaeology. The find was extensively covered in a documentary by the BBC. The ship was considered to be very well preserved with approximately 75% of it in good condition. It found a new home at the Ancient Shipwreck Museum in Kyrenia Castle, where it remains on exhibit.