Our model is hand-crafted from wood with planks on frame construction. The hull is hollow inside and then is painted with color like the original color of the real boat. This model is not a kit and ready for display. All the metal fittings, rails are brass chromed. Model comes with a base.
Item Code

Specifications

Packing Volume

SB0050P

80L x 24W x 45H (cm)

31.49L x 9.44W x 17.71H (inch)

0.173 m³ = 6.10 ft³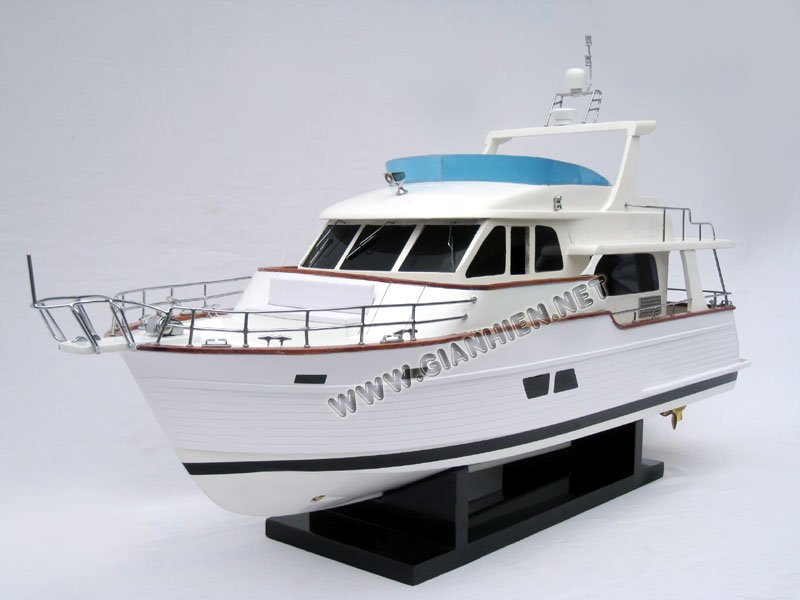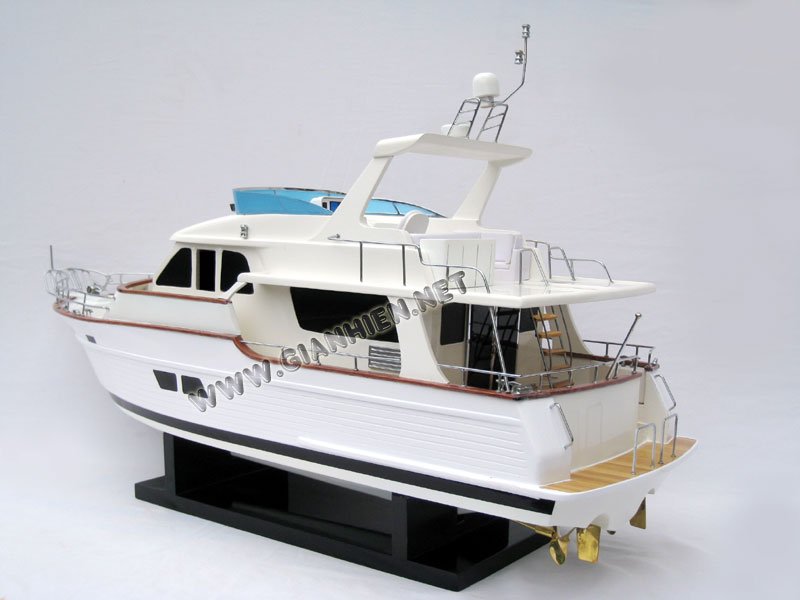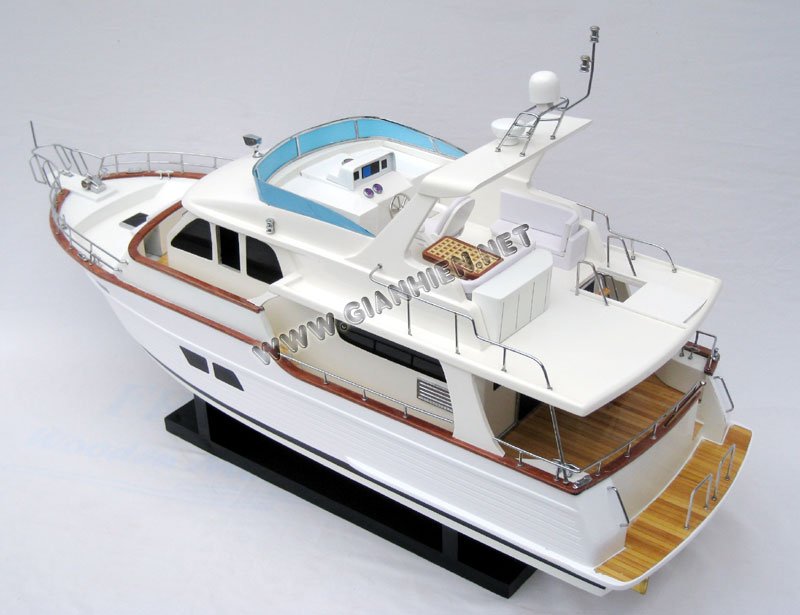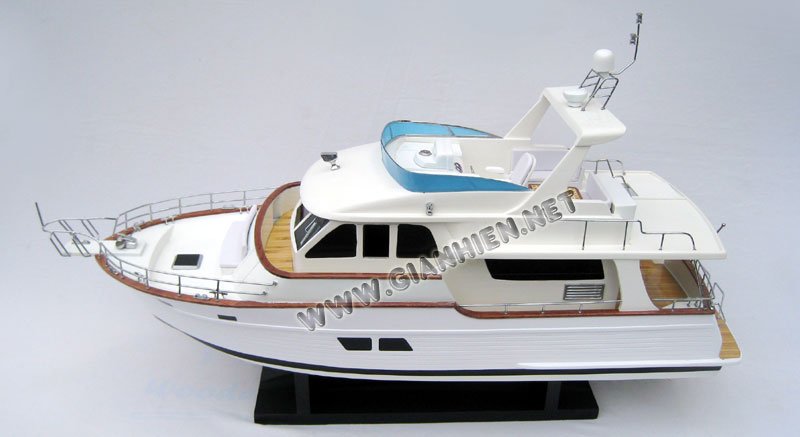 Suggest: Display case to preserve the model from dust
This assembly display case comes with plexiglass
HISTORY
The design of the 53 Aleutian RP was driven by the same key principles that have guided every Aleutian model before her: Timeless nautical spirit and time-tested cruising capability. Strong, seaworthy performance against the elements. Handcrafted luxury, breathtaking visibility, and exhilarating power. An on-board experience that is both peaceful and profound.

But one key characteristic ­ outstanding long-range capability ­ was particularly central to the design of this model.

What emerged is an entirely new Aleutian, smaller in size but with the powerful presence you expect from the series. Exceptionally capable of supporting a cruising couple or family on long voyages ­ or of setting the perfect stage for entertaining closer to home.

And, as always, designed and constructed with the kind of attention to detail, quality, and reliability you have come to expect from Grand Banks a unique expertise that comes from over 50 years of building iconic motor yachts.