Built in 1908 by George Lawley & Sons, South Boston, MA. Length 39' 1". Beam 5' 7". Its engine, one 8 cylinders out of V with 45 degrees of 220 CV to 900 rpm. On August 3, 1908, it won easily over the Harmsworth Trophy at the initial velocity of 52.8 km/h (32.8 mile/h). At the end of August of the same year, it gains Gold Cup over the SAINT LAURENT, as well as the 2 following editions in 1909 and 1910.
... Our model is hand-crafted from hard wood with planks on frame construction. This model is not a kit and ready for display. All the metal fittings are brass and chromed. The hatches are able to open. How's amazing!
Item Code

Specifications

Packing Volume

SB0013P
98L x 15W x 19H (cm)

38.58L x 5.90W x 7.48H (inch)

0.056 m³ = 1.97 ft³
Below are 19 pictures on total.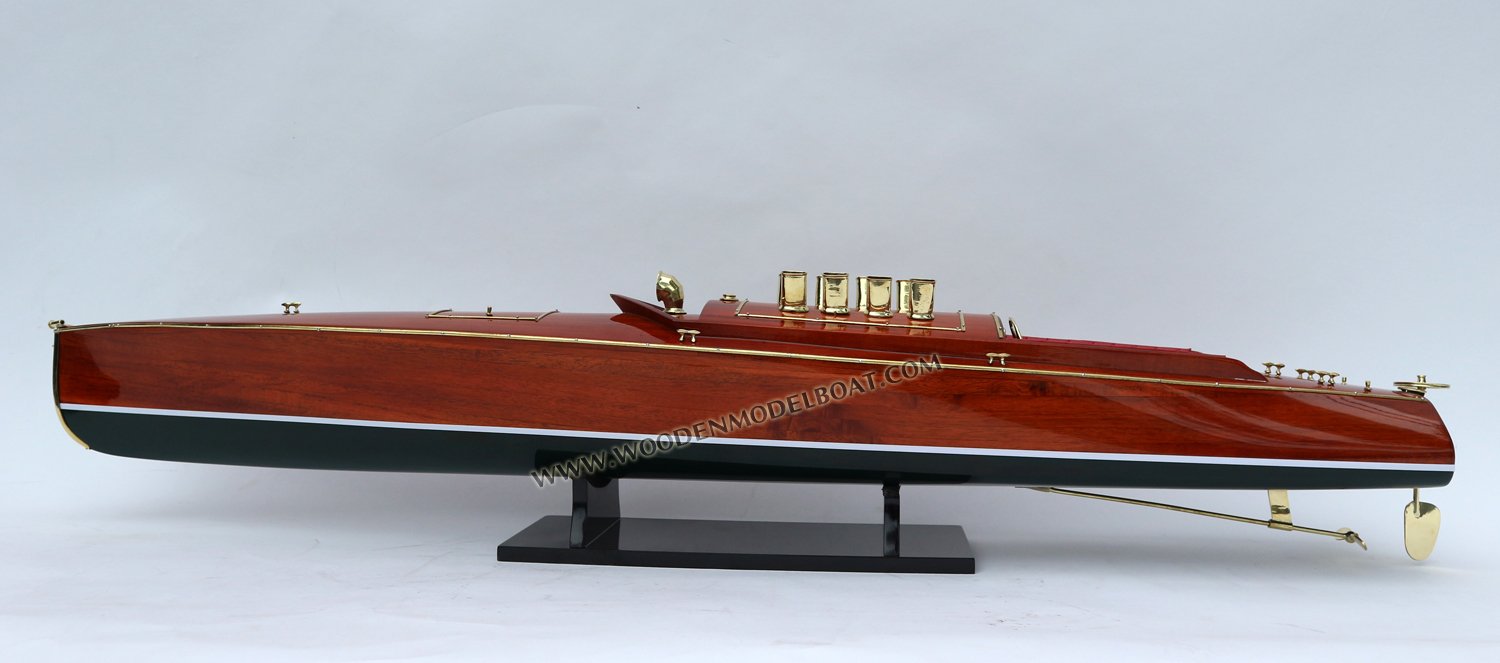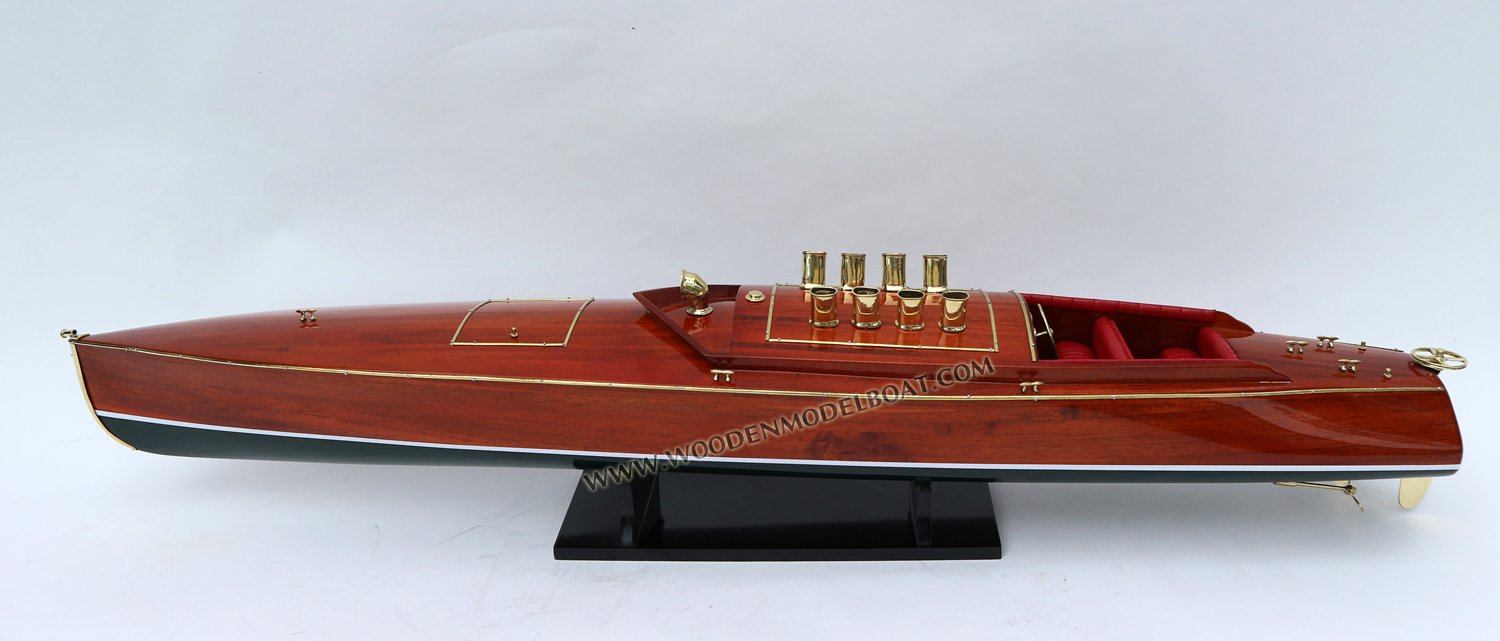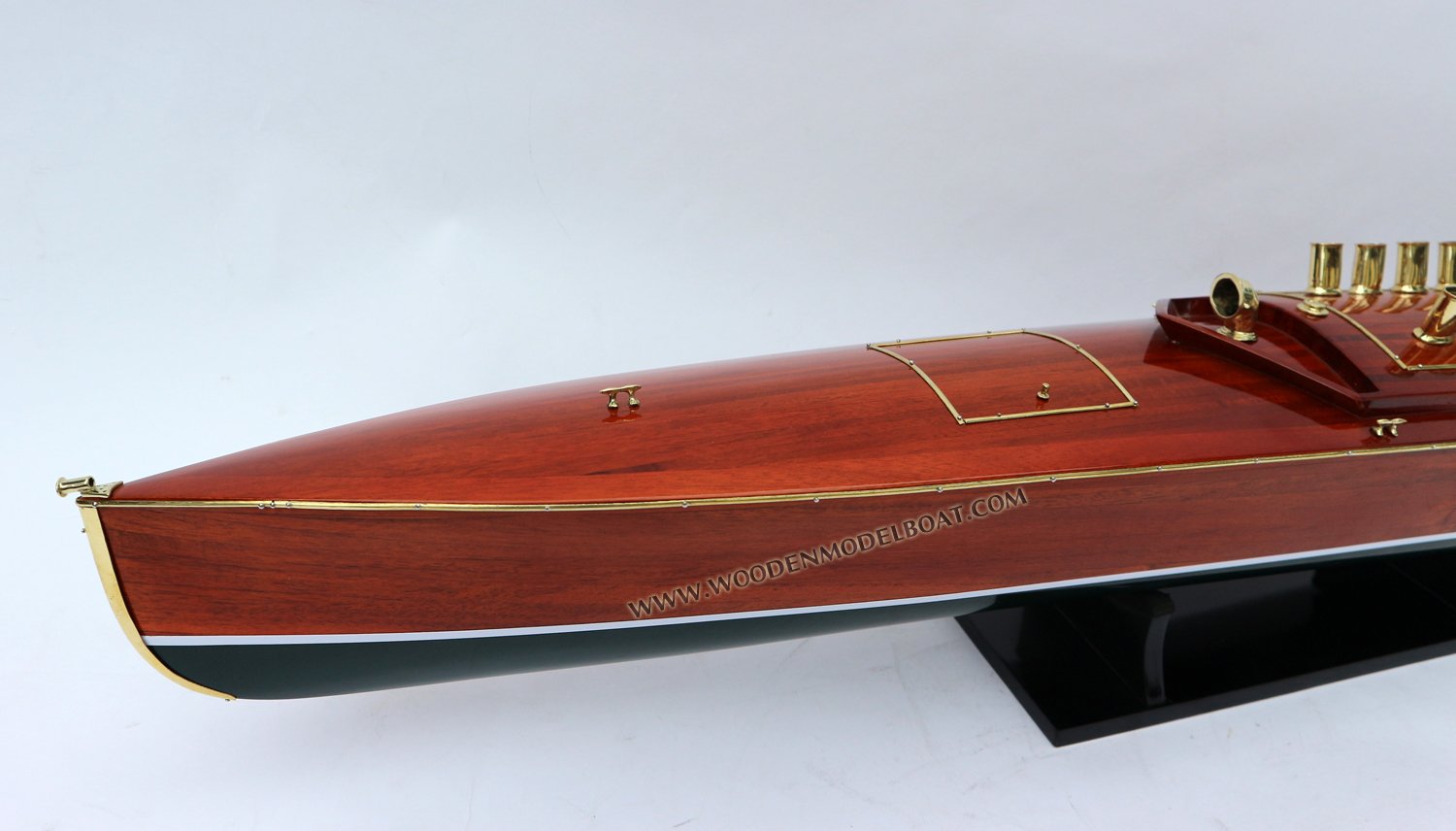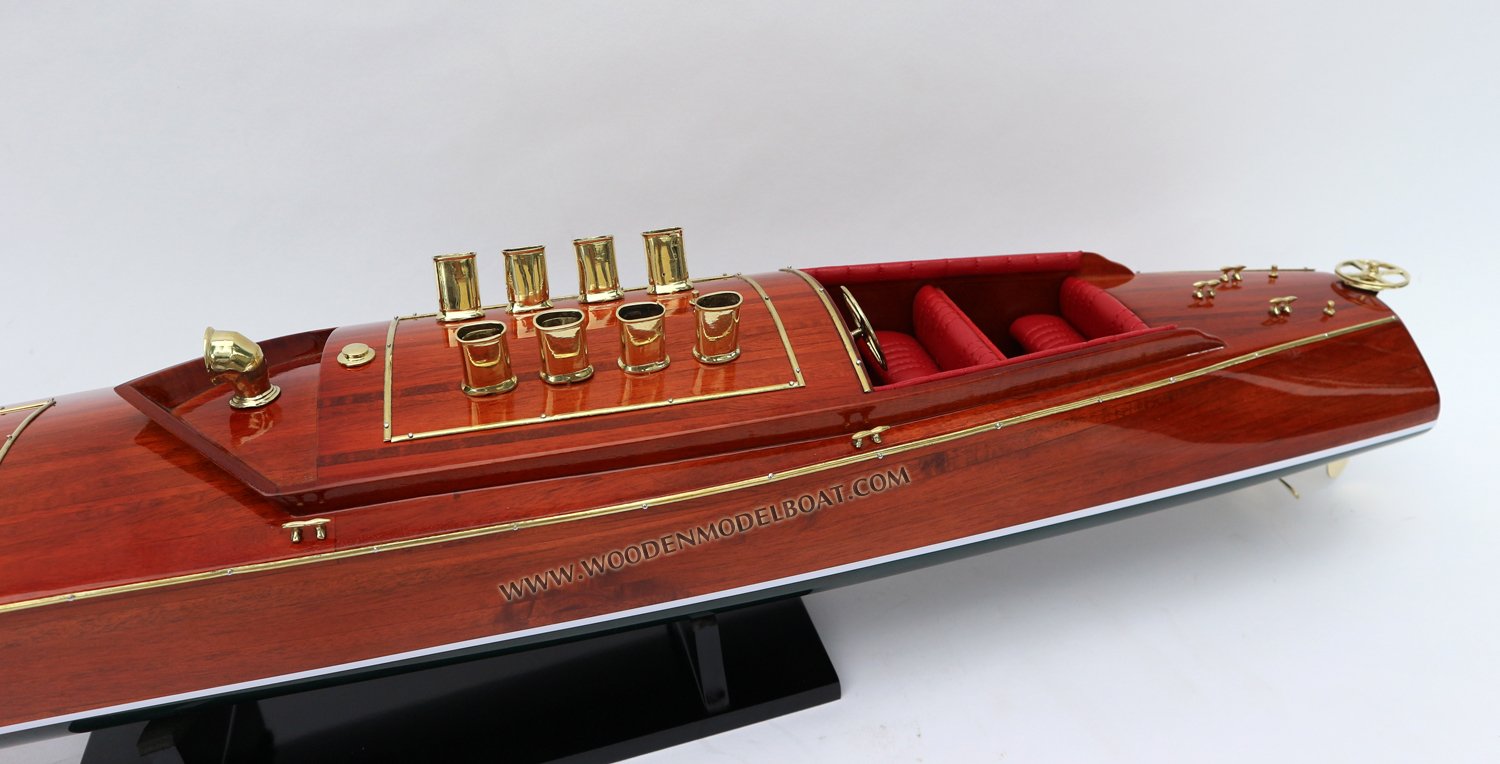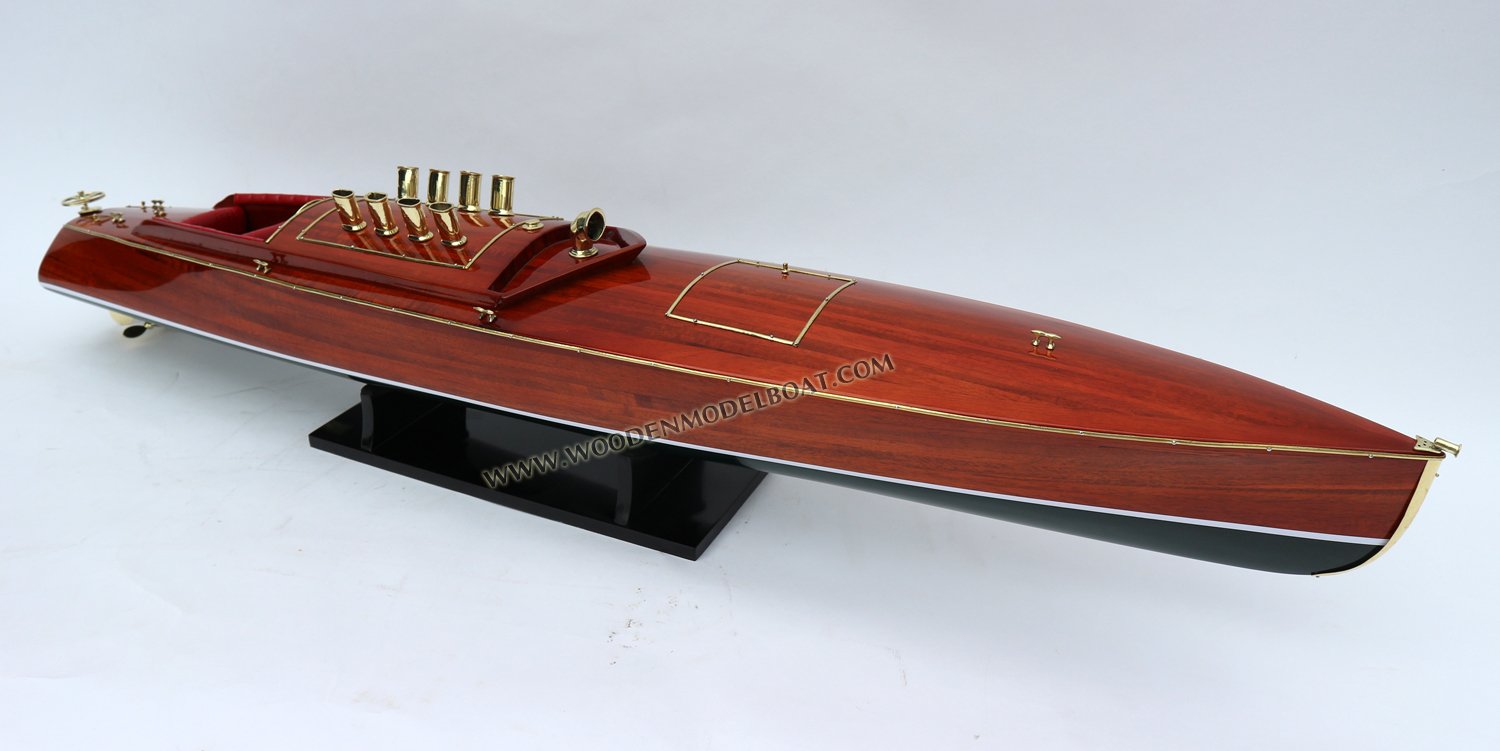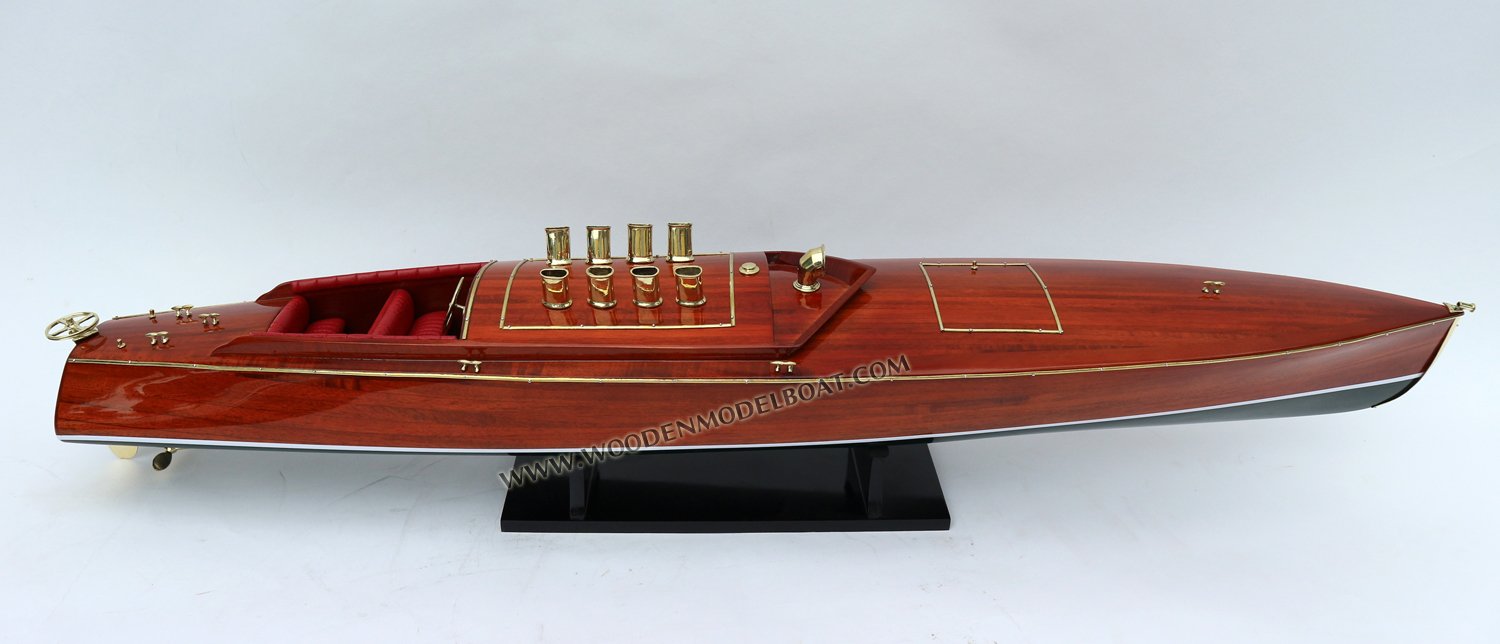 Suggest: Display case to preserve the model from dust

This assembly display case comes with plexiglass.