Model is hand-crafted from hard wood with planks on frame construction and then painted as the color of the real ship. Our model is built fully assembled and ready for display. The colors of the containers might be different from the showing photos as they are random fitted on the ship.
We do custom make the ship with your company name and your logo on the ship. Please feel free to contact us at sales@gianhien.com for any further question.
Item Code

Specifications

Packing Volume

TK0028P

100L x 16W x 26H (cm)

39.37L x 6.30W x 10.23H (inch)

0.15 m³ = 5.29 ft³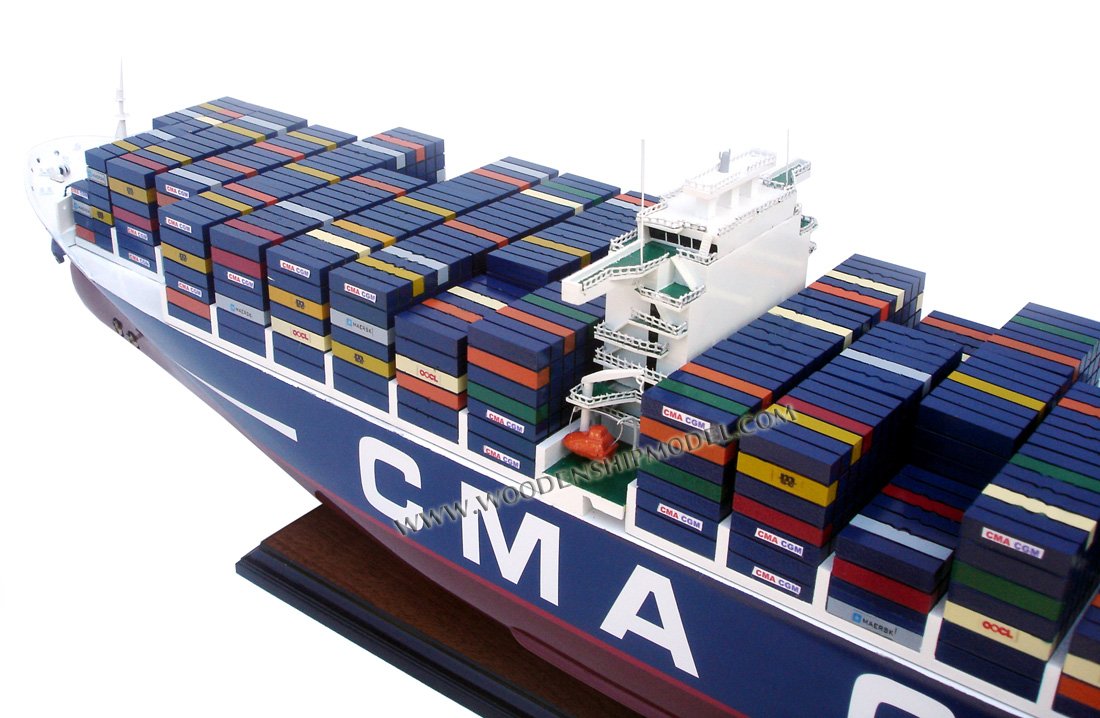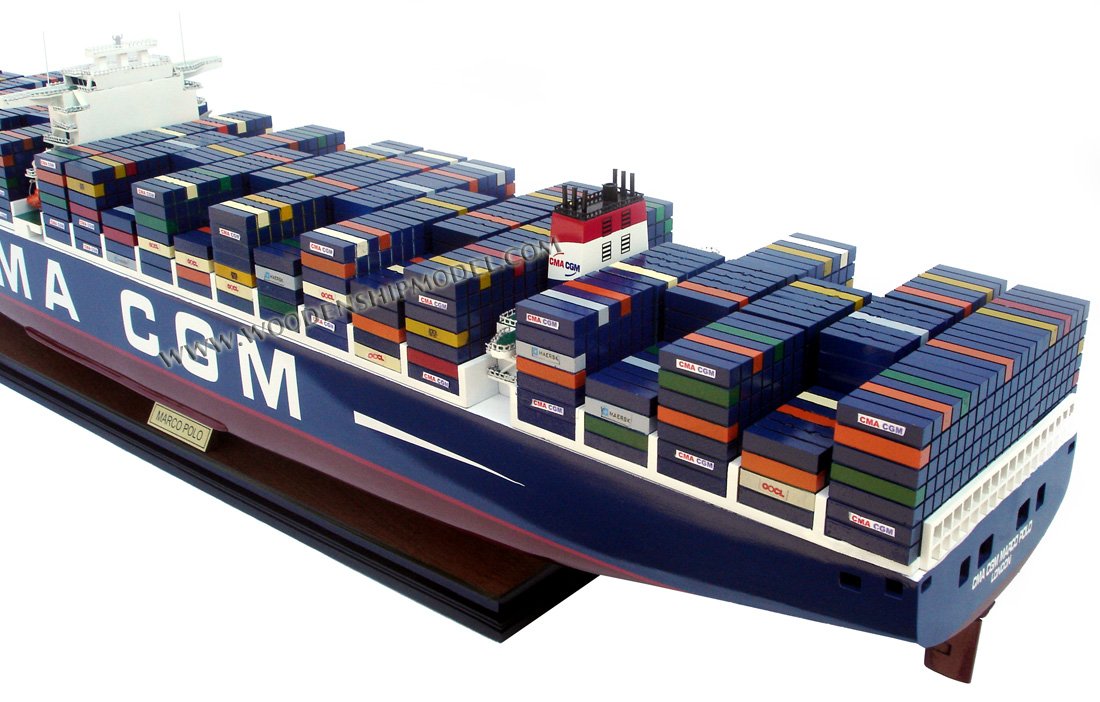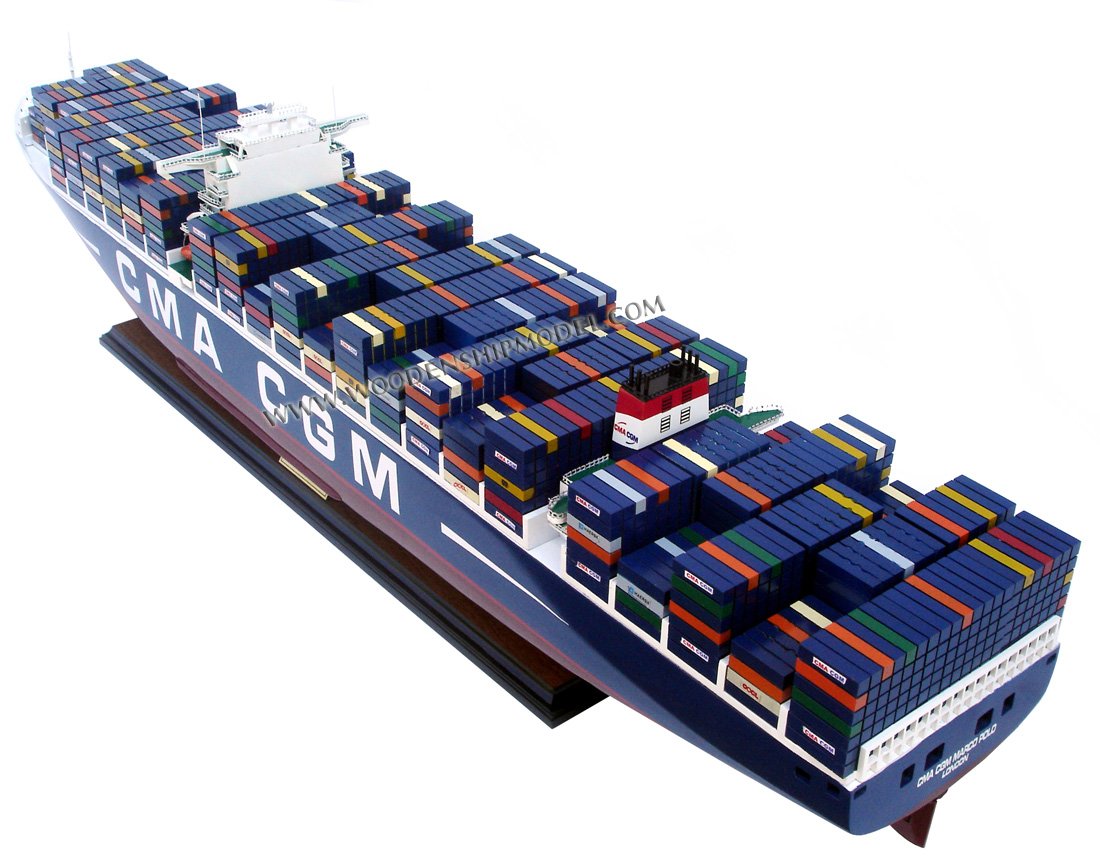 Please contact us at sales@gianhien.com for any further information. We can custom make your company name, logo on the ship and on the container too.
History
CMA CGM Marco Polo is a UK-registered container ship in the Explorer class owned by the CMA CGM group. On 6 November 2012, it became the largest containership in the world measured by capacity (16,020 TEU), but was surpassed on 24 February 2013 by the cma cgm marco polo Triple E class (18,270 TEU).

The previous largest was Emma Mærsk and her seven sisters of the Mærsk E-class (15,500 TEU). The capacity is 10,000 TEU if all are fully loaded 14 ton containers, compared to 11,000 for Emma Mærsk and even more for the Triple E Class.