Chris-Craft Capri, the full-blown representation of mid-fifties modern design with its raked bull-nose bow, the blonde wood accents, and the wraparound windshield. It was to be the last true decked runabout Chris-Craft built... Our model is hand-crafted from hard wood with planks on frame construction. This model is not a kit and ready for display. The metal are brass chromed. Model can be converted to RC.
Item Code

Specifications

Packing Volume

SB0023P-70

SB0023P-90

70L x 23W x 24H (cm)

93L x 32W x 27H (cm)

27.55L x 9.05W x 9.44H (inch)

36.61L x 12.60W x 10.62H (inch)

0.142 m³ = 5.01 ft³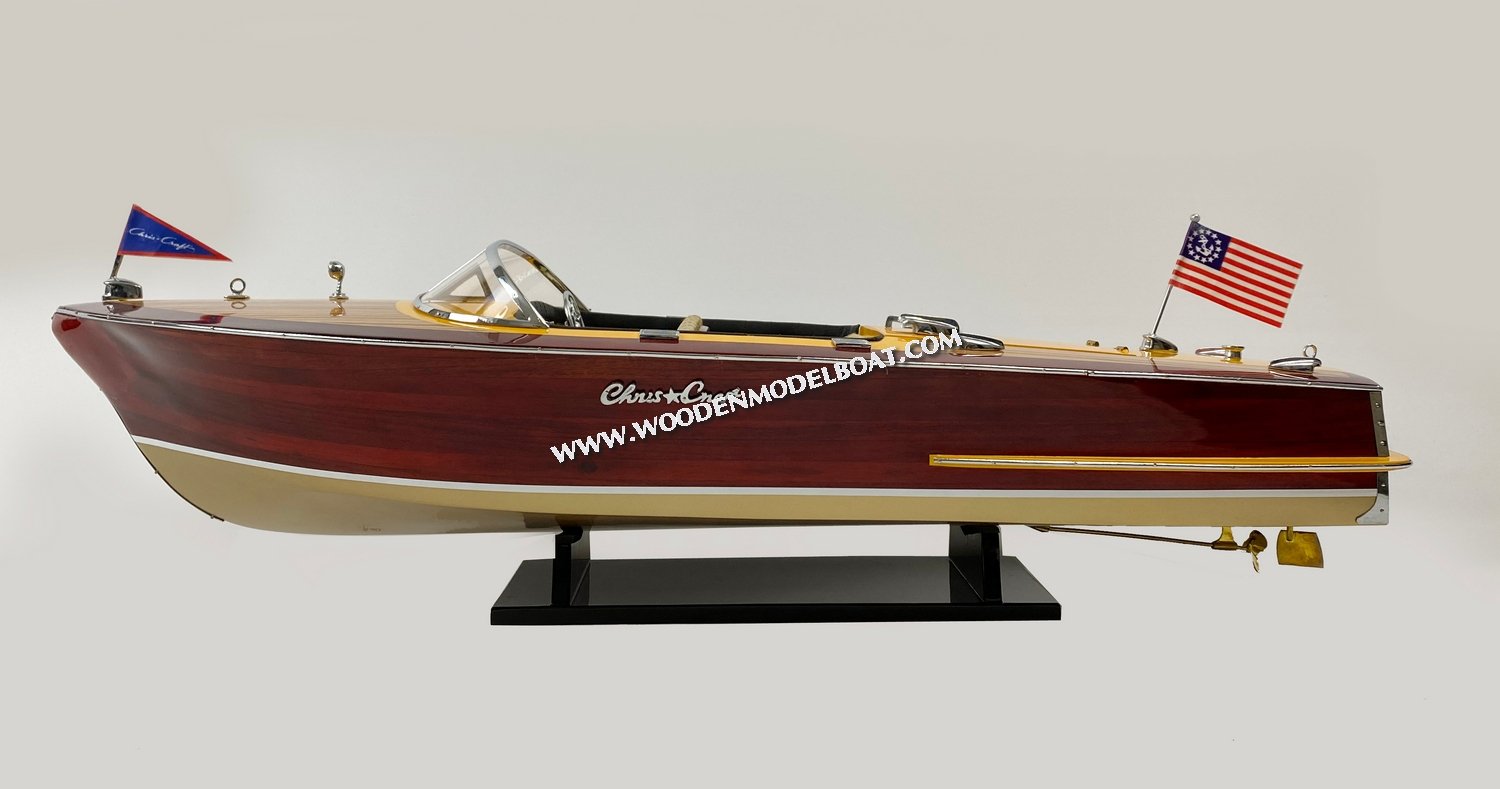 >>Any other colors for the upholstery upon enquiry is possible
Suggest: Display case to preserve the model from dust

This assembly display case comes with plexiglass.

Picture of the ship in the display case is just for illustration purpose.