Our model is hand-crafted from hard wood with planks on frame construction. The hull is hollow inside and then is painted with color like the original color of the real boat. This model is not a kit and ready for display. Model is ready with lights or without light. The model also painted with two colors tone of which are red and black or could be only red hull with black waterline strip.
Item Code

Specifications

Packing Volume

CM0046P-80

CM0046P-120

80L x 9.5W x 22H (cm)

120L x 13.5W x 30H (cm)

31.49L x 3.74W x 8.66H (inch)

47.24L x 5.31W x 11.816H (inch)

0.05m³ = 1.76 ft³

0.13m³ = 4.59 ft³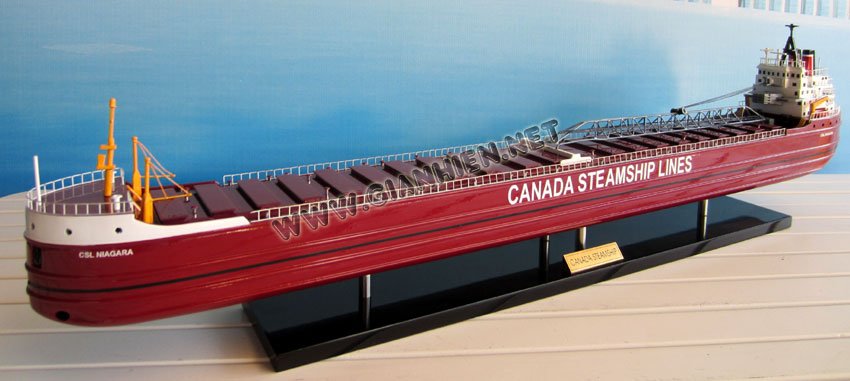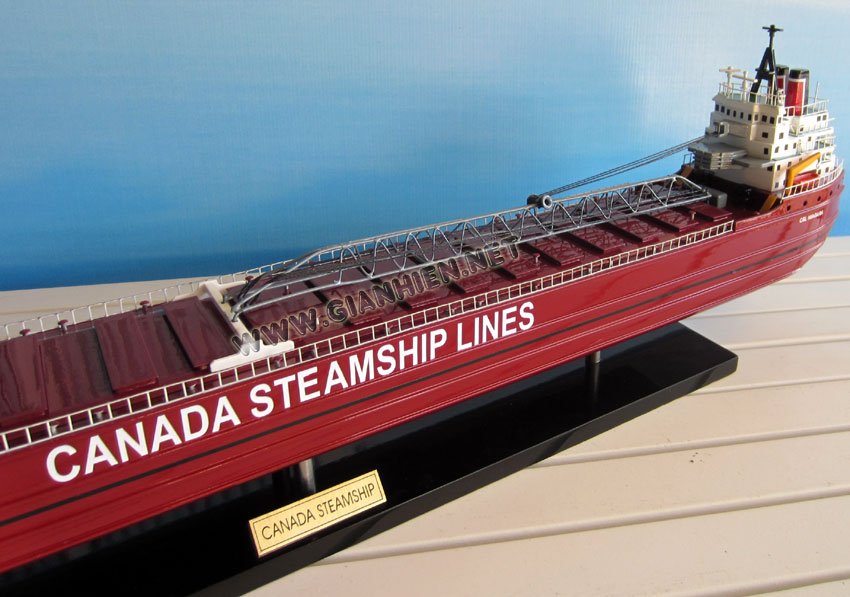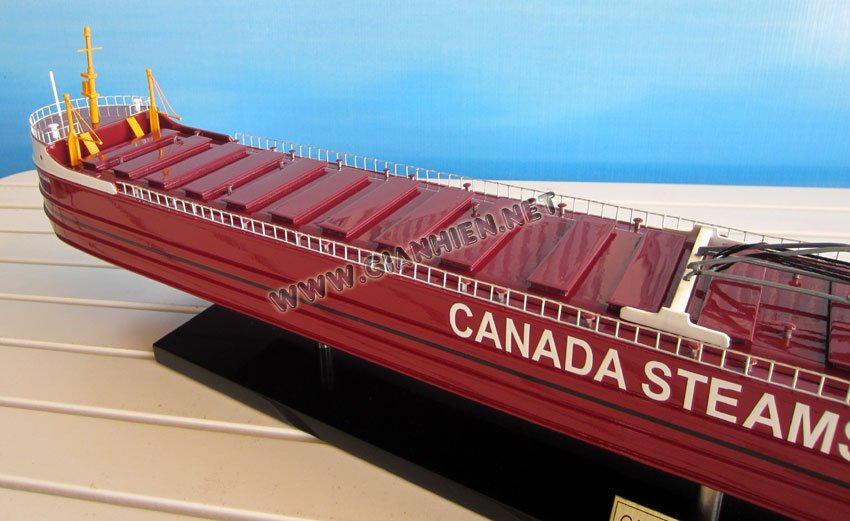 Canada Steamship Lines, a division of The CSL Group, is based in Montreal, Quebec with affiliate offices in Halifax, Nova Scotia, Hamilton, Ontario and Winnipeg, Manitoba. There are a total of 20 vessels operate under the Canadian flag and are fully crewed by Canadians.