Our model is hand-crafted from hard wood with planks on frame construction and then painted. This model is not a kit and ready for display. All the metal fittings and strips are brass chromed as stainless steel. Model comes with a base.
Item Code

Specifications

Packing Volume

SB0070P
58L x 16W x 24H (cm)

22.83L x 6.29W x 9.44H (inch)

0.07 m³ = 2.47 ft³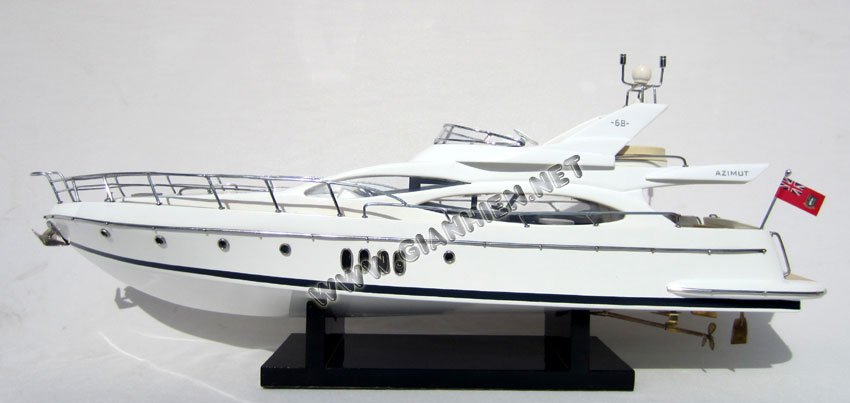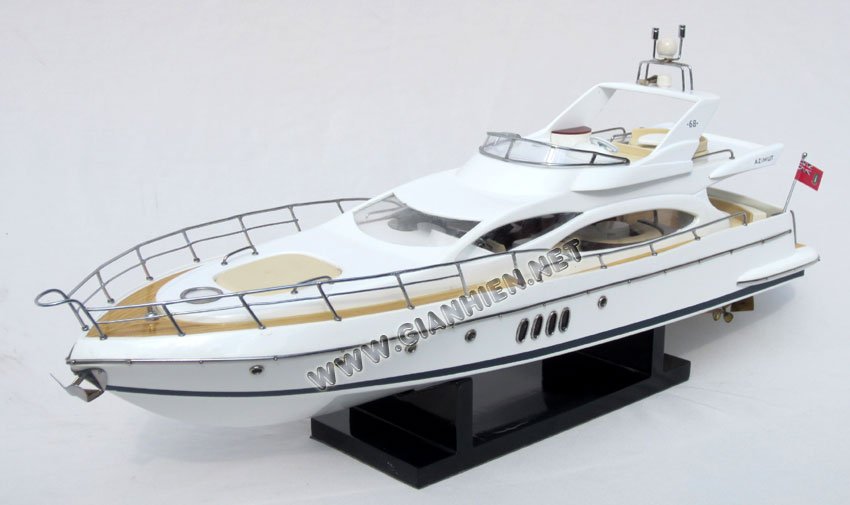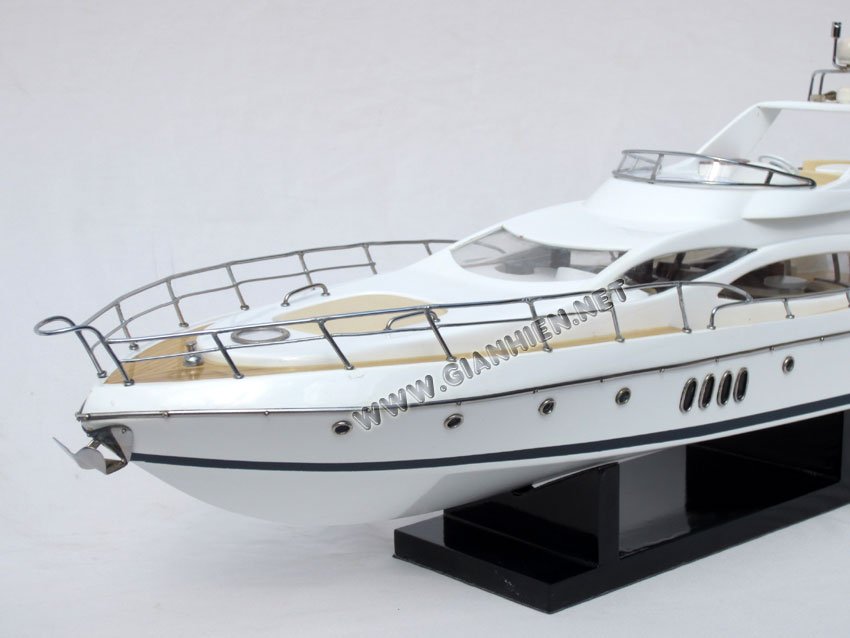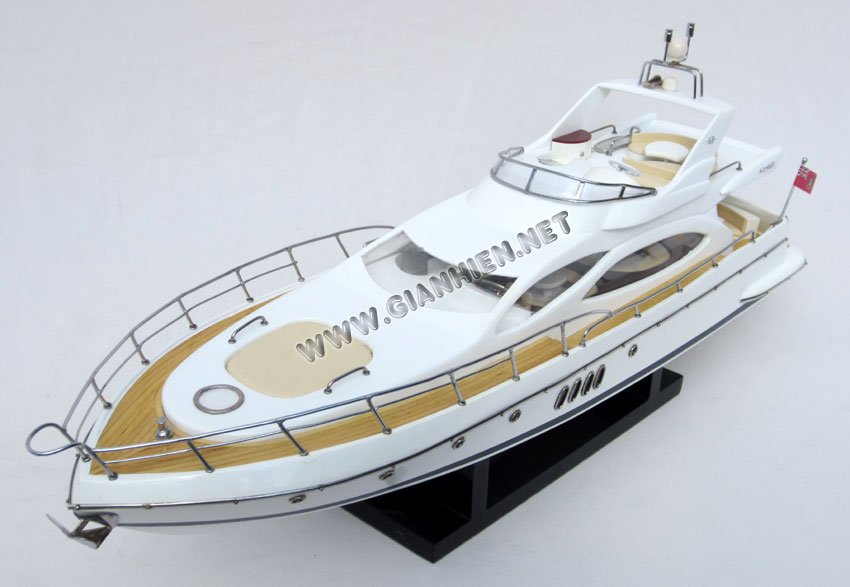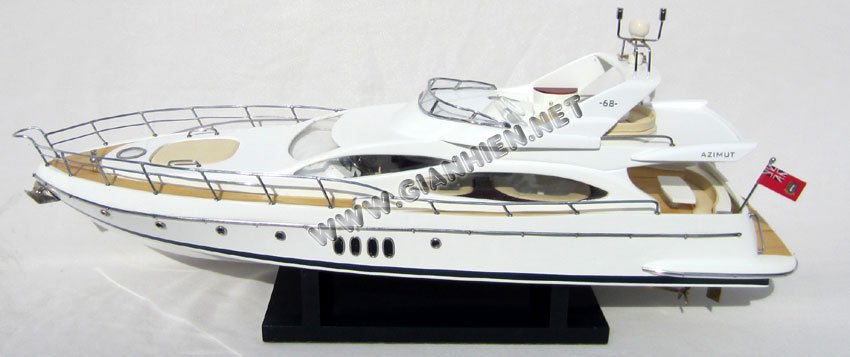 Suggest: Display case to preserve the model from dust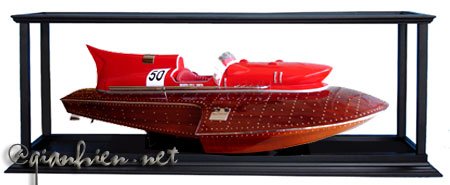 This assembly display case comes with plexiglass.
HISTORY
Azimut 68 Plus built in 2002, but 2003-model! The biggest surprise on this Azimut 68 Plus is the owner's suite. Cabin is to meager a term for this palatial full beam compartment with its own small dressing room and bathroom. The four pairs of vertical oval portholes elevate this cabin from the admirable to the irresistible. Despite its sleek styling the Azimut 68 Plus has a sense of scale on deck giving her a "big boat" aura.